By
Serena
on Friday, September 5th, 2014 |
Comments Off

on Best Cruise Ships 6 Incredible Tips on Enjoying a Cheap But Memorable Trip
If you're dreaming about a memorable vacation, but you're not sure if you can afford it, don't you worry because we've got news for you! We have tips for you to enjoy a wonderful cruise trip without hurting your budget! You can now discover various countries and gain new experiences at affordable prices.
You can really afford hopping on the best cruise ships even if you still consider the price for food, accommodation and entertainment. Yes, your cruise vacation can get a bit costly, depending on how far you travel and how long your stay is. However, with these tips, you'll surely save a lot on your next cruise getaway.
1. Last Minute Deals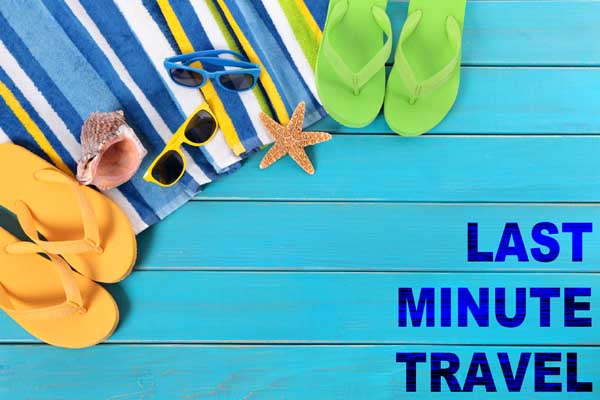 If you leave near a cruise port or a travel agency, then you might be able to snag a last-minute deal. If not, then you can talk to an agent because they have the right information about these deals. Another option for you is to visit websites that offer last-minute deals.
The promos that these cruise ships are simply amazing! You can travel the world at discounts up to 50%. Why are they offering these deals? Instead of sailing half empty, they would rather offer discount fares.
2. Group Rate
Plan a cruise vacation with your relatives or a few friends. You can work with a travel agent to let them negotiate directly with the cruise line to get the best group rate for your circle. If it's your lucky day, you and your friends might even receive invitation to VIP events or extra treatment for spas.
3. Book Early
If you already know when exactly you want to travel, it also pays to book early instead of waiting for the last-minute deals. Even though you might get a lower price by booking late, booking early can offer great perks like free airfare to the departure city, an upgraded cabin or extra credits for a massage.
4. Avoid Peak Times
High season or peak times, are during the summer and other times when the school year is out. This will also include spring break, Thanksgiving, Christmas holidays and more.
Since you're looking for the best deal and you don't have kids around, you can book during the school year, or before or right after Thanksgiving and Christmas. These are some instances when various cruise ships offer affordable itineraries.
5. Target Cheaper Itineraries

The shorter the trip, the less costly the cruise will be. If you're looking for that ultra-cheap voyage, a three-day cruise would suffice. As long as you see that they are already offering a good itinerary within that three-day trip, then it's all good.
6. Arrange Your Own Shore Excursions
Booking the cruise line's own tours have its own perks, however, this tends to cost more. So, if you want to save, skip the shore tour desk and book your own shore excursions or tour guides. When you arrive at a port, do the sightseeing on your own. Just remember to take note when the ship leaves so that you won't get left behind.
It's no wonder that hopping on the best cruise ships for families and friends are a favorite. Why? Because these travelers will experience visiting various countries and discover new cultures in just one trip. But with these tips, you can definitely enjoy your holiday cruise without burning your wallet.
By
Serena
on Wednesday, March 19th, 2014 |
Comments Off

on What to Bring in a Cruise Ship Trip | Best Cruise Ships
Planning what to bring in a trip is actually exciting especially when it's the day before the scheduled trip. Most of the time, people become excited with vacations. That is why many of them do the necessary preparations days or weeks before the journey. Making preparations a day before the scheduled trip can be risky as you'll start to panic and you'll forget the basic necessities.
Your journey will not be complete without searching for your desired destinations and buying cheap cruise holidays. Thankfully since cruise lines offer cheap cost on their cruise vacations, many people especially couples celebrate honeymoon on a cruise ship.
Because you let excitement carry you, there are possibilities that you might forget some important things. In order to have a nice trip to other countries, you must assess everything that you will bring and everything you might need.  Anything – small or big – may bring importance to you especially when you need it the most.
Backup Plan
It's always possible that you'll forget your big bag full of things which are all essential for you. You cannot determine what will exactly happen during the day; the best thing to do is to prepare for whatever may happen.
Bring an extra bag that contains important things for your cheap cruise vacations such as toothbrush, soaps, small towel and anything for your personal hygiene. But most importantly, you must keep money on your extra bag.
Formal Dresses
Most people who are on a cruise ship vacation wears formal dresses to identify their status in life. Most passengers in a cruise ship are those individuals belonging in the upper and middle class. However, if you book a cheap cruise and think that you don't have to wear formal dresses, think again. Almost all cruise ships have passengers dressed in formal.
Dress for the Place/Weather
If your itinerary is in Asia and you just want to feel what it's like getting heated under the sun, then you do not have to bring clothes for winter. When you go to a specific country in summer, bring clothes that are appropriate for the season. Same goes on winter season; you do not have to bring loose clothes or something that is not related to winter.
Secure Important Documents
Keep in mind that IDs are of extreme importance especially when you are on a trip or going to far places. IDs, passports and other important documents that you might need during you vacation must never be forgotten.
Making your vacation fruitful can be achieved if you buy cruise holidays from a company with great promos. Aside from making sure that your trip is elegant, they also make all passengers feel comfortable. So, if you are asking on where and how to get cheap cruises, this one is for you.
If you really want to have a beautiful vacation, just bring enough – enough that your bag will not be full. Saving space in your bag is very important because in a trip, you can never hesitate to buy things, most especially souvenirs.
Click Here For Best Cruise Ships